3D-ID, a well-known software application developed in 2009, is a flexible Java program designed to provide geometric morphometric tools to aid forensic anthropologists in the assessment of the sex and/or ancestral affiliation of unknown cranial remains.
In an effort to help streamline the process of gathering 3D coordinates of anatomical points into 3D-ID, Revware has developed LaMP, a landmark processing tool which is embedded inside this latest release of 3D-ID.
LaMP for 3D-ID provides a visual guide which allows users to collect data more easily, reducing transcription errors and increasing the accuracy and speed at which the user can collect cranial landmark data.
This tool is designed to work either by hand-entering data or collecting the coordinates directly with the MicroScribe Portable CMM via the MicroScribe Utility Software (MUS).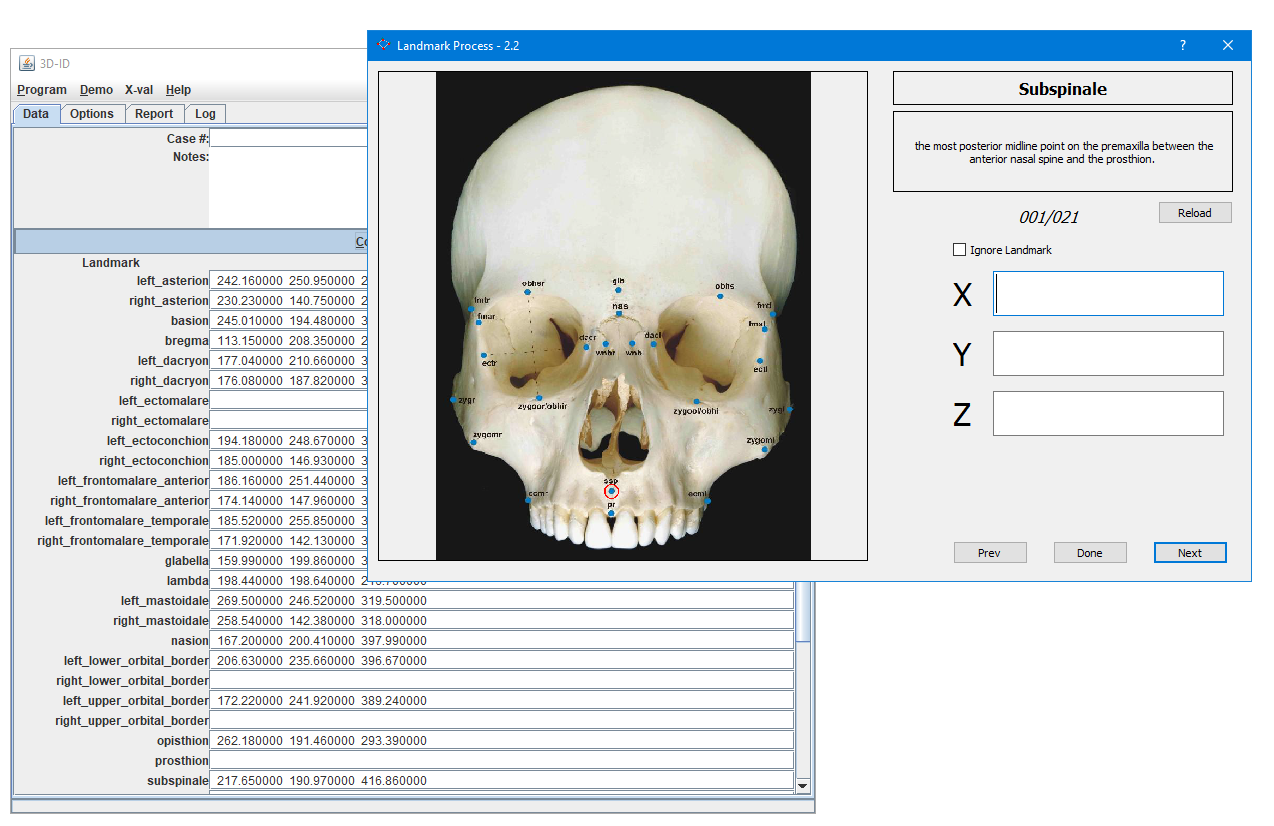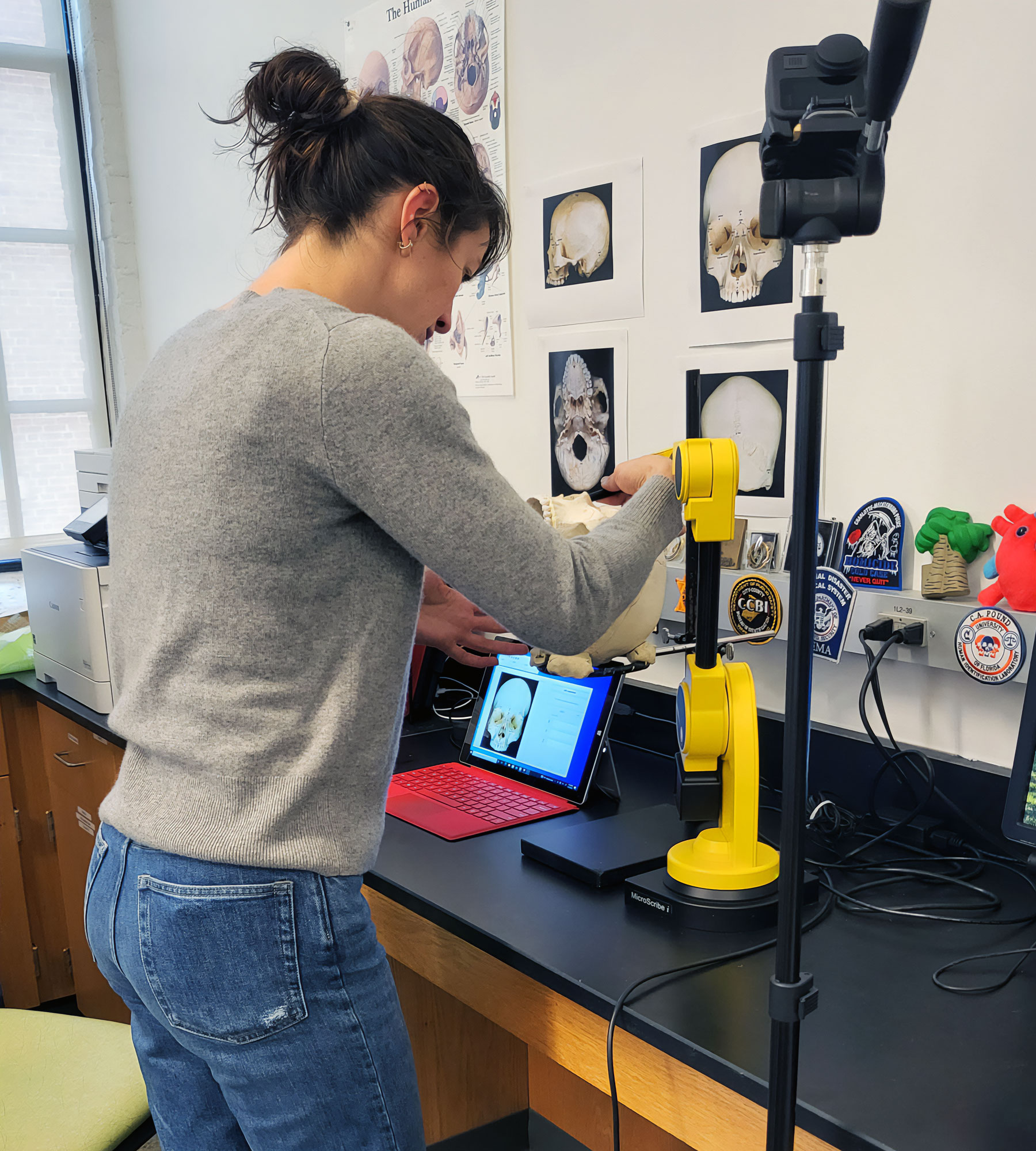 At Revware, we believe in the value of the work done by Forensic Anthropologists and Medical Examiners, and are pleased to be able to work with one of the developers of 3D-ID, Dr. Ann Ross, and her team to curate this important software tool.
Other Tools for Osteo Data Collection