Whether you are designing a cutting-edge jet engine part, building a one-of-a-kind prototype into a CAD model, inspecting manufactured parts for quality, or reverse-engineering an obsolete or end-of-life part, Revware can provide the engineering solution you need.
Iterative design is the approach of incrementally developing and refining a design based on feedback and evaluation.
The iterative design methodology uses a cyclic process of prototyping, testing, analyzing, and refining a product or process. Based on test results from the most recent iteration of a design, refinements are then made, improving the quality and functionality of a design.
Interaction with the design is key to evolving your project, as successive iterations of your design are implemented. Our tools and software were created with your design, analysis, and feedback needs in mind.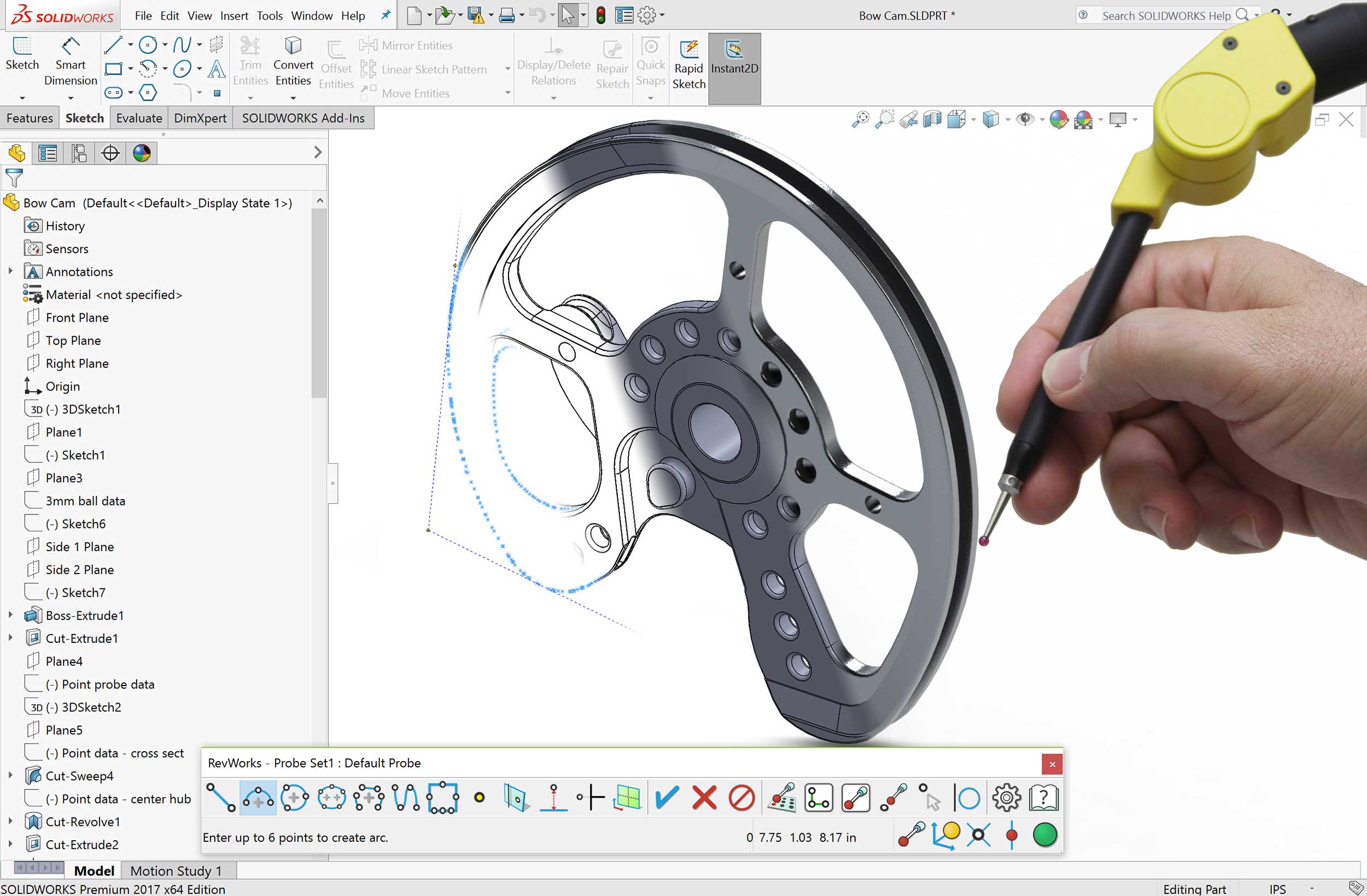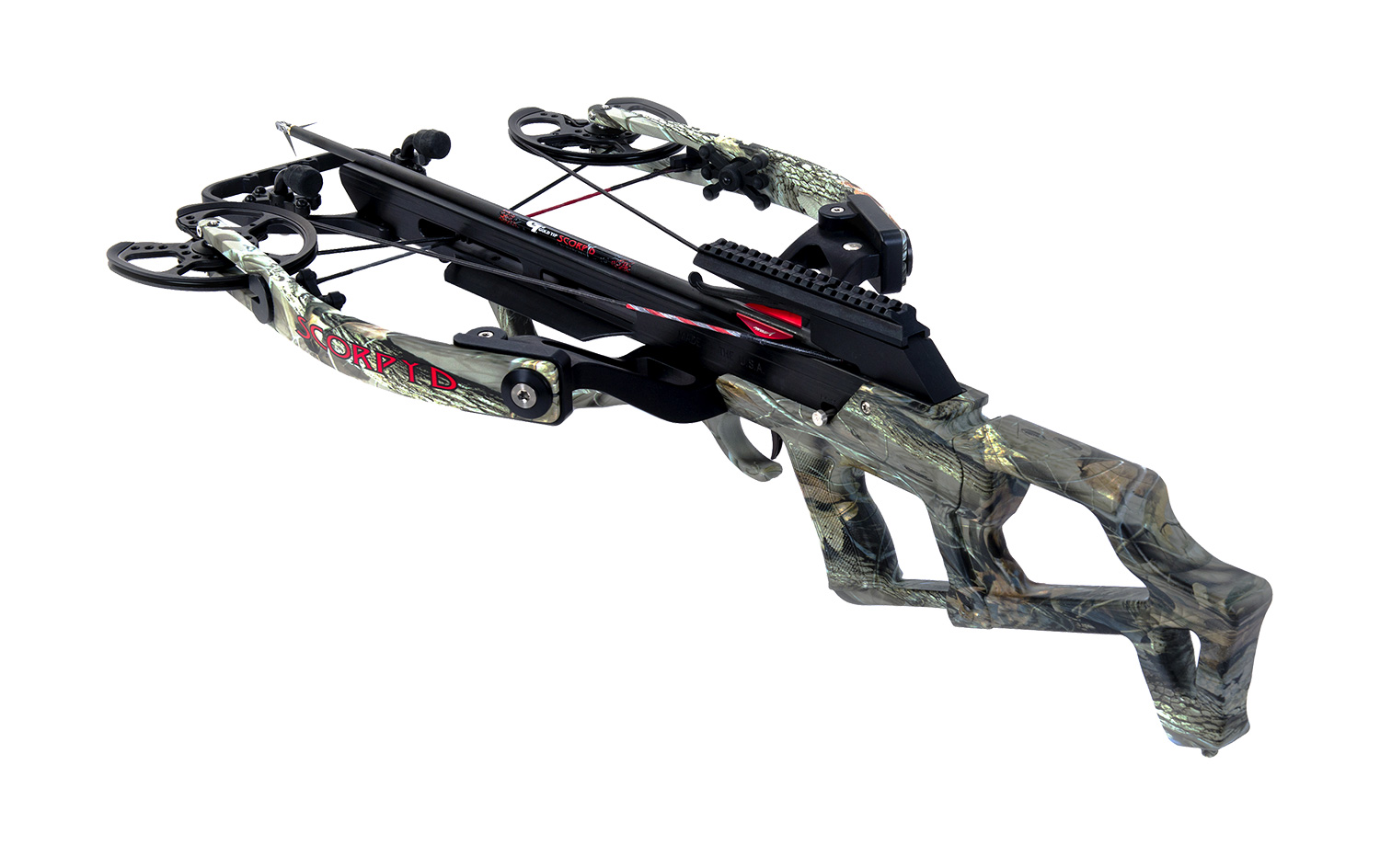 To remain competitive in today's global market, companies must manage design projects quickly. Rapid prototyping/3D printing allows the iterative design cycle to happen in real-time.
At Revware, we specialize in helping engineers create, 3D print, analyze and test a part or product without the expense of having prototype iterations manufactured. You can easily execute the process of creating or modeling an existing object, digitize your design, 3D print an output, and make the changes you need quickly.
Reverse engineering is the study of an object's construction to understand its design intent, and to reconstruct and improve the object's design.
Revware has several solutions to assist in the capture of industry parts which are out of production or are missing the original design documentation, in order to rebuild, reproduce, and improve upon the design intent.
Our RevWorks software operates within the SOLIDWORKS environment and provides a link between digitizer and CAD program.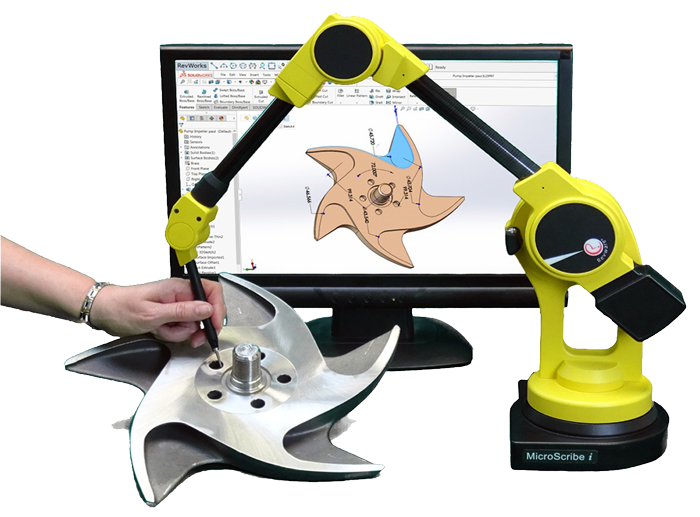 Some of the most recognizable names in the world use Revware products: