A Message from the CEO
When we founded Revware in 1992, it was with the hope of having a positive impact on our community and growing customer base. Developing and adhering to high quality standards beneficial to our customers and employees and was our intent from our earliest days. Our philosophy of responsible business practices also extends to our approach to our community and physical environment in general. A commitment to environmental sustainability is a key part of that approach.
How Do We View Environmental Sustainability?
Practicing environmental sustainability, simply put, means to "create and maintain the conditions under which humans and nature can exist in productive harmony to support present and future generations.[1]" I believe it is critical for businesses to commit to stabilizing the relationship between ourselves and our earth. At Revware, we strive to reduce waste, keep our carbon footprint as low as we can achieve, and positively contribute to our local and global environment.
How Revware Has Been Sustainable
Our first step significant step towards minimizing our carbon footprint took place in 2013, when Revware consolidated our two locations into a single facility in Raleigh, North Carolina, placing our manufacturing in the same building as our headquarters. Instead of frequently flying to California to manage and resolve issues, team members of Revware were able to decrease their travel time and drastically lower our contribution to carbon emissions. We also incorporated such practices as office recycling, materials conservation, re-usable product packaging, power-saving efforts, and support of eco-friendly vendors.
How Revware Continues to be Sustainable
Another major contribution towards environmental stewardship is our drive towards the ability to refurbish and recycle our products, specifically the MicroScribe Portable CMM line of measuring arms. The United States produces 268 million tons of waste each year and 140 million tons go straight into landfills. At about 12-14 lbs. each, for every MicroScribe arm, we can sustain through ongoing maintenance and life-extending upgrades represent a significant amount of material kept in service instead of becoming waste.
While we are proud of our new products, rather than allow obsolescence to overtake our technology, Revware is passionate about researching and implementing methods of rehabilitating even the oldest models of our Portable CMMs to like-new condition. We are confident in saying that no Revware products should pollute our earth, as we can breathe new life into older MicroScribe units. This happens one of two ways:
With our MicroScribe Upgrade Program, we reduce waste by offering a cost-effective way to upgrade your current MicroScribe 3D or G Portable CMM to the current level of technology and, accuracy.
We can also renew your current MicroScribe portable CMM of any model to its original accuracy. Previously broken, malfunctioning, and discarded devices can be sent to us for a complete overhaul.
Not only are we preventing useful materials from becoming waste discards, but we are also sustaining capital assets for the benefit of our customers. When available funds can be more efficiently applied to growth, rather than replacement, we all benefit.
Going forward, Revware will continue to look for ways to contribute to the health of our customers, community, and planet by looking for and implementing initiatives that contribute to environmental sustainability.
Tom Welsh, President
To learn more about Revware's sustainability goals, visit our sustainability page HERE.
---
[1] https://www.epa.gov/sustainability/learn-about-sustainability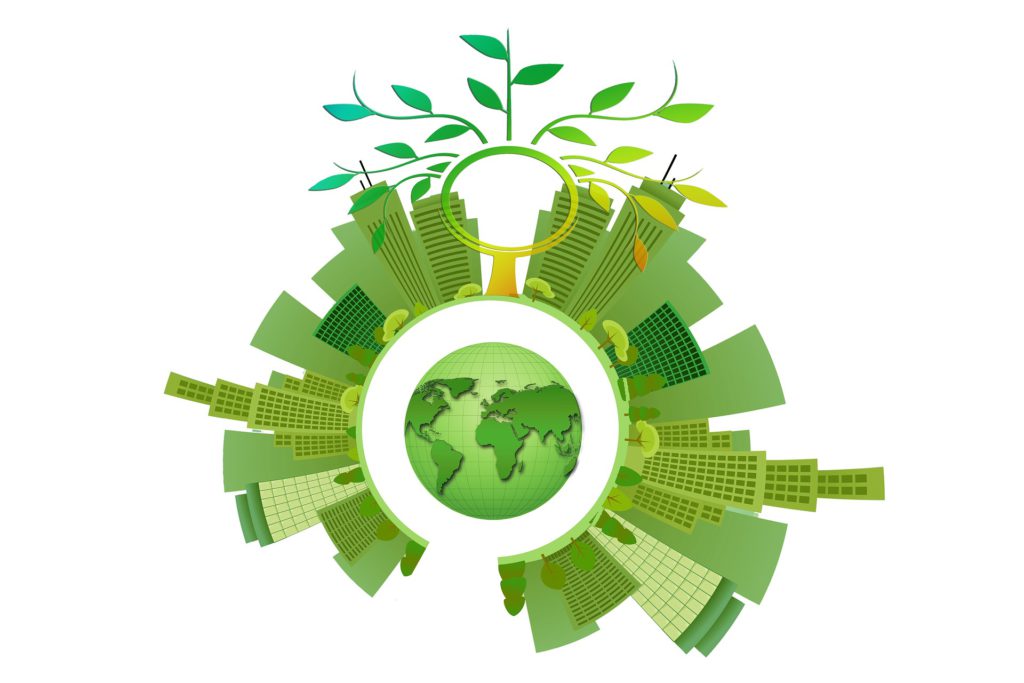 Revware provides high, quality, simple to use, innovative, cost-effective modeling solutions to solve your design, metrology, and engineering problems.
Public voting opened for NC Chamber's statewide manufacturing contest FOR IMMEDIATE RELEASE: August 25, 2022 (Raleigh, North Carolina) – Today, ...